CUNA Mutual Group's Credit Union Protection Suite delivers a coordinated solution of business protection policies and risk management services. The suite helps you avoid the risky gaps and inefficient overlaps that can unintentionally occur when a protection portfolio is put together with multiple unconnected providers. You will be better prepared for a loss by relying on a single protection team that has helped manage over 10,131 losses1 for 2,391 credit unions2 in the last year alone. You can further mitigate the risk of loss with risk management services designed specifically for credit unions by the credit union market leader.
ClickSWITCH is a digital deposit growth solution for financial institutions that simplifies the process of bringing new account holders onboard by quickly, safely and efficiently switching direct deposits and automatic payments to new accounts.
It's a simple equation: the better the employees you have running your credit union, the better experience your members will have. Your people are the face of your credit union. They are the ones who help close the deal with prospective members and build wallet share with current members.

To attract and retain the best people, you need to provide them with competitive salaries and compensation packages. Compease® gives you the tools you need.
Effective compensation management is closely linked to positive employee performance. Organizations are in competition with one another to acquire and invest in the best possible employees for the most efficient cost.
Managing salaries without professional help may seem like a way of saving money, but ultimately it ends up being an inefficient process that can negatively affect recruitment and retention.
Compease is a total employee compensation solution that provides employers with the tools, information and consulting needed to manage salary administration with ease and confidence. The system is user-friendly and generates simple-to-absorb reports. We designed Compease to help credit unions ensure their compensation programs are market-competitive and will allow them to attract and retain top talent.
Our Compease system provides more trusted salary data sources (nearly 700 credit unions) than any other compensation software and is the only one to use salary data from CUNA. Our team will build custom systems for any credit union, factoring in individual position responsibilities, location, size and industry.
Our Custom HR Consulting takes an in-depth review of every job description within an organization and compares it to the existing organization chart to ensure comparable positions are paid similar salary ranges. The result is a competitive salary structure, based on market data, that is also internally equitable. In today's hot labor market, this has never been more important to keep valuable employees and attract the best talent.

No matter the size of your credit union, we can leverage leading compensation data to help you compete for top talent with larger organizations, as well as give you confidence that your salary ranges are in line with the market.
How a strategic alliance with CNote benefits credit unions
Think of CNote technology as the "pipes" that unlock competitive and impactful community investments across America. The CNote Promise Account is a cash management solution designed as a single management point for institutions and corporations to make for deposits with positive social impact. These deposits come to your credit union via CNote for you to utilize as you support members in your community.
Why choose CNote
Along with new deposit opportunities, CNote fosters partnerships between corporate investors and credit unions that can open doors to investments, grants, new members, partnerships and media opportunities.
In furtherance of their mission to build a more inclusive economy, CNote prioritizes credit union partners and the needs of the communities they serve. They believe the path to increased financial inclusion is through the robust support of community-centered financial institutions like yours.
Key benefits of working with CNote include:
Scalable - Like a faucet, you can dial up or down the flow of capital to your institution
Mission-aligned - CNote investors are deeply aligned with your mission and want to maximize for positive social impact
Flexible - CNote investors provide patient, long-term capital commitments to help your organization grow
Free - Credit unions are not charged any fees to participate
Few credit unions, regardless of size, have the resources necessary to open and operate enough of their own branch offices to adequately serve their current members and potential members. The CO-OP Shared Branching Program is designed to overcome this by developing a nationwide network of shared branches to provide service more efficiently to all credit unions members. The shared branch locations are electronically linked allowing members of participating credit unions to use any shared branch location in the network to conduct business as if they were at a branch of their own credit union. A credit union with an under-utilized branch office may open one or all of its locations as an "Outlet" to serve members of participating credit unions while reducing their overhead costs of operations.
The Eltropy platform allows credit unions to communicate with their members using text messaging and timely, relevant content. 
Financial Standards Group, Inc. (FSG) and CPA LLC is a company whose sole purpose is to provide the finest quality auditing services available to the credit union system at the most competitive price possible. Our goal is to bring superior auditing services within the reach of all credit unions, not just those with the financial resources to afford expensive external audits.
At Harland Clarke, a single strategy drives everything we do. We help you better engage with your customers to keep you first in their minds. It is as true today as it has been for over 147 years.
Count on us for strategic, high-performance solutions designed to deliver superior customer experiences. We put our expertise, business insight, and best practices to work for you, driving bottom-line results every time.
With Harland Clarke as your partner, you have a single, trusted resource dedicated to executing your business strategy and supporting your long-term success.
Contact Center Solutions
ContactCenterCX™ delivers fully customizable inbound and outbound support for short-term Burst events —, including support for platform conversions and mergers and acquisitions M&As —, or long-term marketing programs.
Card services
With a full suite of services designed to engage members, CardsCX™ gives you a competitive edge. With instant issuance and manufacturing; personalization; as well as the latest in card technology, including dual-interface, CardsCX combines superior service and deep experience to build a card program tailored to your goals and brand strategy.
Checks Services
ChecksCX™ offers a seamless, digital-first customer and branch check ordering experience. With a simplified and mobile-optimized program, financial institutions can improve operational efficiency and increase check order capture across channels.
Conversion support 
ConversionCX™ provides skilled resources, proven best practices and expert contact center support to ensure a smooth transition experience for you and your members.
Digital Advertising
DigitalCX leverages deep insights into consumer interests, browsing behaviors, and purchase experiences to predict intent and pinpoint individuals who are most likely to respond to your marketing campaigns.
---
Vendor Contract Negotiations
Contract negotiations can mean big savings, especially when you have an expert by your side. JMFA Contract Optimizer offers a free expert analysis of your current contracts to uncover savings opportunities and improve service levels. It's fast, easy, risk-free and has a 98% success rate in helping credit unions improve their bottom line without reducing services or increasing fees.
Have confidence you're getting the very best from each vendor when it comes to pricing, service and support, terms and conditions and more. 
Why we like this service:
Starts with a no-cost assessment
100% contingency-based service
You only pay JMFA a portion of what they save you
Saves you time and money
---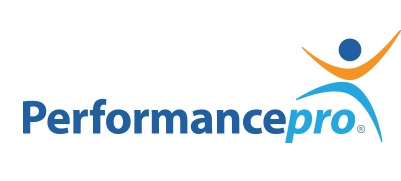 Align Employee Performance with Organizational Strategies
CLARITY IS THE MOTHER OF PERFORMANCE.
The best employees, in a credit union and pretty much every other organization in the world, are those who understand their role and how they are supposed to execute it. They're the people whose work contributes toward the common goal of making your credit union great.

With Performance Pro™, you can bring a plan to your credit union that lays out employee expectations and helps your people meet those expectations. Because clarity helps your people and your business.
An organization's performance is only as good as its employee performance management.
To get the most out of your employees, they need to feel valued. One of the best ways to demonstrate that value is to set up achievable, performance-based goals that give employees an incentive to work hard while maintaining the overall objective of the company. Because when working properly, employee personal goals should be in line with, and directly feed into, an organization's strategic goals.

That's why it's paramount that employee performance management is well planned, concise and consistent. Tracking performance manually with spreadsheets and word-processing documents is imprecise and difficult to maintain. You need professional-grade software that can efficiently align employee and organizational goals.
You need Performance Pro.
Performance Pro provides credit unions of all sizes with best-in-class performance management technology to improve employee performance and engagement. The system automates and can drastically help simplify the HR department's workload by eliminating repetitive administrative tasks and by streamlining and archiving all interactions between management and employees — focusing on strategic initiatives instead. You'll get the most out of your employees while your credit union continues to stay nimble.
What sets Performance Pro apart?
Performance Pro's easy-to-use system provides secure data hosting, goal libraries and intelligent performance factors that utilize strategic performance management to improve employee output. In addition to insightful dashboards and streamlined workflows, a new collection of HR metrics and reporting tools help credit unions leverage real-time, data-driven talent analytics.
KEY FEATURES:
An automated employee performance evaluation process
Customizable, automated email reminders, templates, employment action forms and more
Dashboards, workflows, writing assistants, legal checks, cascading goals and robust reporting
Fully automated to accommodate appraisals and ongoing performance management
140+ defined performance factors with behaviorally anchored rating scales
500+ customizable goals that can be cascaded and aligned with company objectives
350+ customizable evaluation templates based on specific job titles
600+ customizable job descriptions
A comprehensive library of manager resources for guidance on best practices
Performance Pro can benefit credit unions of any size. Whether you're looking to automate and simplify the HR department's workload, or use the system's advanced analytics tools to manage large amounts of internal data and build comparative visual models, Performance Pro can help.
---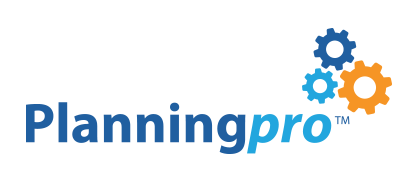 Planning Is the Map That Leads Your Credit Union in the Right Direction
IMAGINE. PLAN. EXECUTE.
Every business invests time and money into planning but that effort can be stressful and tedious. A strategic plan usually involves multiple team members who try to determine best practices while sifting through endless data, all in the attempt to maintain efficient progress reporting, create winning presentations and ensure accountability for various goals. Identifying – let alone monitoring — the plan's key priorities, goals and action items can be a full-time job. But what else can credit unions do?

Planning Pro is the answer to all your planning needs. Board, management and staff planning becomes a breeze. How? Planning Pro allows you to create your strategic plan as a living document, where you can create and automatically update presentations, use call report data to bring the right questions to the table, compare data with peer credit union groups, survey your employees and more — all while enjoying a simple, intuitive-user experience.
An annual burden.
There are few things as critical to your credit union's success (and your CAMELS rating) as your strategic plan. But strategic planning is a complex and exhaustive undertaking that involves everyone. It almost always requires several types of software for spreadsheets, documents and presentations. Research, surveys, competitive analysis…a tremendous amount of time is spent on developing, maintaining and updating a credit union's strategic plan.
But what if there is another way?
Planning Pro is an all-in-one tool that handles all your strategic board, management and staff planning in an automated process. It even generates your presentation from the data you plug in as you go! Need to survey your employees along the way? No problem, that capability is built-in, as are other key tools, like accountability tracking and progress reports. Better yet, Planning Pro helps you see that your goals and achievements are on par with your peers using comparative data from call reports.
Get rid of the clutter.
Instead of juggling numerous pieces of software, putting in late hours using company time and resources, and often still paying for outside consulting, you can streamline the entire process using Planning Pro's simple and efficient system. When you're satisfied with your strategic plan, you can export an automatically generated presentation (customized with your own branding) as a PDF or PowerPoint. It's that simple!
KEY FEATURES:
Design and update your strategic plan with multiple team members, using a single tool
Monitor team member progress on key priorities, goals, action items and more
Create and update presentations automatically
Create your own surveys any time
Best practice tools ensure that nothing falls through the cracks
Planning Pro takes the hassle, stress and tedium out of strategic planning and gives you confidence in board meetings
---
Level the Playing Field When Negotiating Long-Term Vendor Contracts
At many credit unions, vendor contract negotiation and management is assigned to someone who also has many other responsibilities. With more vendors in the marketplace; more competitive pressure to stay current with the latest innovations; and more complexity in the terms and conditions, this approach can impact the bottom line of an organization by more than nine percent on average.
Credit unions are looking for ways to be better equipped to negotiate multi-year, mission-critical vendor contracts. 
---